Make a Difference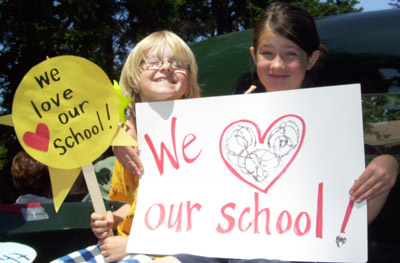 Orcas kids love their school! Your gift to the Orcas Island Education Foundation will help these students maximize their learning and achieve their true potential.  So far in the 2018-1019 school year we have helped fund:
Scholarships for Graduating Seniors
Middle School Theater exploratory
K-8 Farm to Classroom
Art for Orcas Kids ("AOK")
6th Grade Trip to Nature Bridge
GLAD (ELL) Training for all K-5 teachers
A multi-tiered support program for MS and HS students
Funding for the Kindergarten's "Wednesday in the Woods" program
Supplied for STEM Guitar building class
Curriculum designed around environmental/cultural studies in the elementary
A new chicken coop
Virtual reality glasses in the HS
Band trip to the opera
Food for all Orcas children during COVID
Grant for Orkila outdoor program during COVID
Grant for family/student support at Orkila during COVID
Integrated outdoor education
Funding for a CTE (Career Technical Education) counselor for the HS
…and we will keep on giving so watch this list grow!
No matter how small, your donation to the general fund or specific program areas makes a huge difference for our students, and helps set them on a bright path into the future.
Click on the green button below ("I want to make a difference for Orcas students!") to access our secure donation site.

If you'd prefer to write a check, please make it payable to OIEF and mail to P.O. Box 782, Eastsound, WA 98245.
Save