Help Make a Difference
The WA state constitution says: "It is the paramount duty of the state to make ample provision for the education of all children residing within its borders, without distinction or preference on account of race, color, caste, or sex."
In 2012, the State Supreme Court in the McCleary decision ruled that: "The state legislature has failed to fulfill its paramount duty to make ample provision for the education of all children residing within its borders…"
Public education is under-funded in Washington State.
Our schools are not failing, but they are tasked to educate children with one arm tied behind their backs.
For over 30 years, the Orcas Island Education Foundation (OIEF) has been providing support to our public schools to make up for the failure of our state legislature. We hope you will help make a difference. Again.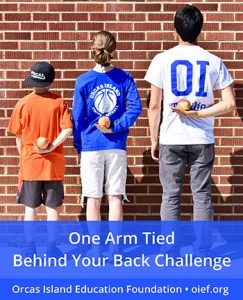 OIEF Launches the 'One Arm Tied Behind Your Back Challenge'
What is it, and how can you help?
Make a video of yourself doing something with one arm tied behind your back. Anything. Just like our schools, you don't have to fail – but whatever it is should be a little more difficult.
In the video, challenge three friends to make a video of themselves with one arm tied behind their back.
Share your video on Facebook and tag it: #helporcasschools. Tag your friends and #OIEF as well.
Share your video on YouTube at: HelpOrcasSchools.
Most importantly, click on the big blue button to make a donation.
Or mail your donation to OIEF, P.O. Box 782, Eastsound, WA 98245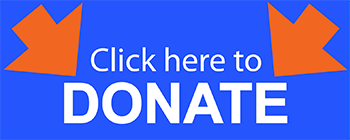 Get Inspired
Watch examples of OIEF supporters who have taken the One Arm Tied Behind Your Back Challenge. To see one-arm canoe paddling, can opening and other feats, go HERE. Then make your own video, donate, and challenge others to participate.
Because of You, We Have Done This
Watch our video presenting recent outcomes of OIEF projects in Orcas Island Schools, all made possible because of you. Click HERE for the video.
Save
Save
Save
Save
Save
Save
Save
Save
Save
Save
Save