Art for Orcas Kids
EVERYTHING IS 'A-OK'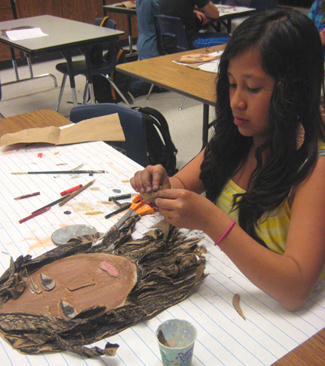 The Orcas Island Education Foundation now has "A-OK" as one of its committees.
A-OK provides talented local artists to classrooms in the elementary and the middle school to inspire students and help them bring the visual arts to life through age-appropriate projects. The work of the students and artists culminates in a fantastic art show in May. This opportunity to work with real artists and create works of their own work of art is transformative in the life of a child.
CALL FOR ARTISTS
We believe practicing artists can bring extraordinary art experiences to students in our public school. We welcome artists to become a part of our A-OK program. If you are interested, please download and return this information questionnaire so we can learn more about you as an artist and as a person: Teaching Artist Proposal Form

You may email the completed form to:  info@oief.org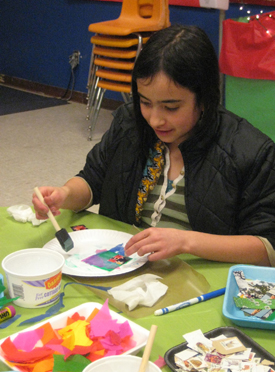 HERE ARE SOME OF THE THINGS A-OK IS UP TO:
Elementary School Artists-In-Classrooms
With help from an OICF grant, and major funding through OIEF, A-OK  has been able to bring artists into the Elementary school for 16 weeks. Every child k-6 has a once a week experience, working in a variety of visual arts, for 16 weeks. This has had a profound impact on how children (and teachers) appreciate art.
At the end of the last school year, artist Brook Meinhardt worked with the 6th grade class on a mural in the school garden.  Stop by and see how it turned out.
Middle School Visual Art Exploratories
Artists work with Middle School students on various projects through "Exploratory" periods.
So – if you love art and want to ensure these remarkable artists continue to work with our public school students – a donation is always welcome. You can donate online specifically to A-OK via Paypal or you can send your check to:
OIEF/A-OK
P.O. Box 782, Eastsound, WA 98245