Art for Orcas Kids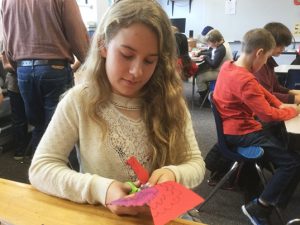 Since 2014, A-OK (Art for Orcas Kids), has operated as a program under the umbrella of OIEF (Orcas Island Education Foundation).  A-OK receives grant money from OIEF, OICF (Orcas Island Community Foundation), and ARTSWA (Washington State Arts Commission), as well as from fundraising events and private donations to keep the program afloat. In addition, A-OK often participates in the OICF Holiday Catalog and the Rosario Festival of Trees. Orcas Island School District recognizes art as a state mandated core subject, and supports A-OK by providing a Certified Staff member to work alongside our teaching artists in the art classes.
A-OK provides talented local artists to work with the classes of the public elementary and middle schools. These teaching artists inspire students, and help them bring the visual arts to life through age-appropriate projects. The opportunity for students to work with real artists, tap into their imaginations, and create works of their own can be transformative in the lives of our children.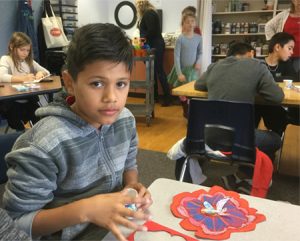 Elementary School Artists-In-Classrooms
A-OK brings local artists into the elementary school for 20 weeks. Every child (K-5) has a once-a-week art experience, working in a variety of visual arts. This has had a profound impact on how students, and classroom teachers, appreciate art.  In the Fall of 2017, A-OK introduced an art history component called Art Literacy. It was developed in Lake Oswego, Oregon, and includes historical background, a slide presentation, and a hands-on project for each unit studied. Units of study include master artists throughout history, art from different cultures and countries, and art from a variety of different time periods. This program has become an integral part of A-OK art instruction.
Middle School Visual Art Exploratories
A-OK teaching artists work with middle school students through "Exploratory" periods. Our program has grown from providing two art exploratories per year to having art offerings all four quarters of the school year. Students have the opportunity to explore a variety of media, styles, and genres.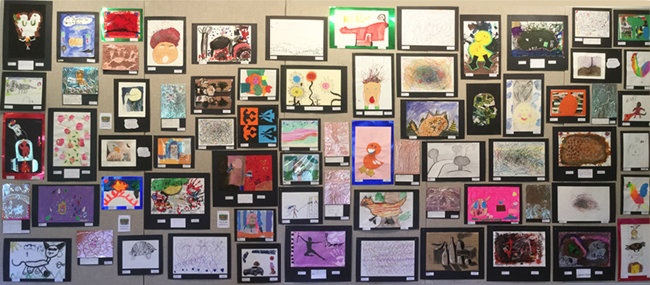 The Annual Student Art Exhibit at the Orcas Center
Each year, a month-long student art exhibit is held in May at the Orcas Center, featuring A-OK art from K-8 classes. Incredible High School artwork is also on display. May is National Arts Education Month.
Supporting A-OK:
So, if you love art and want to ensure that these remarkable local artists can continue to work with our public school students, a donation is always welcome. You can donate online specifically to A-OK via Paypal (click HERE) or you can send your check to:
OIEF/A-OK
PO Box 782
Eastsound WA  98245